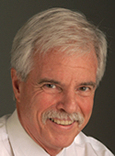 Hi. I'm Drew Morris, Founder & CEO of Great Numbers! I want to tell you why Great Numbers! came to be, and its implications for executives and investors.
The development of our content, techniques and tools has already spanned more than a decade. An investment, sure. But worth it. I found myself pulled into the work by a belief. A belief in the power of insight to address
A Yawning Gap in Management Practice.
The way most companies drive results is for senior management to set profit and revenue-growth targets for the executives who run the company's individual businesses. Then they apply the "heat" needed to achieve them. Typically, the executive is left to "figure it out," that is, to "do something(s)" to make the target.
But the heat creates "numbers stress," the chronic, nagging worries, "Will I make my numbers? And what if I don't?" This numbers stress suppresses both creativity and clear thinking; not helpful in figuring it out.
And having targets that might have been challenging in the past can lead to results that are less than all they could be (to hit the target; not go beyond). The subconcious weighs in with, "we hit the target, so we're done, for now."
But heat-based management is the only "results practice" we've had. Until now…
We call the alternative Insight-Based Management. As you'll learn on this site and in our programs, it's now possible for executives to find, out of all of the actions they could take, the handful that will boost their results the most, and that they can actually pull off.
We call these actions their "best shots," found using new tools that provide the necessary insights.
Contrast this with trying to "figure it out," under stress, and hoping the actions they've picked will meet the target.
What Insight-Based Management brings: